April is National Child Abuse Prevention Month. In partnership with the Maine Children's Trust, CCI will be working all month long to share how each of us can play a part in helping children in our communities grow up safe and supported. Keep an eye out for our pinwheels, a symbol of supportive communities, and be sure to follow us on social media for events planned near you (including activities at the Lewiston and Auburn Public Libraries on March 18th and 19th)!
We'll mark the end of the month with a Family Dance Party on April 29th at Guy E. Rowe School from 4-6 p.m. The free event will include fun games, a 'parents vs. kids' relay, music by TJ the DJ, and more. Families with kids of all ages are welcome!
Find our full schedule of events below. We hope to see you!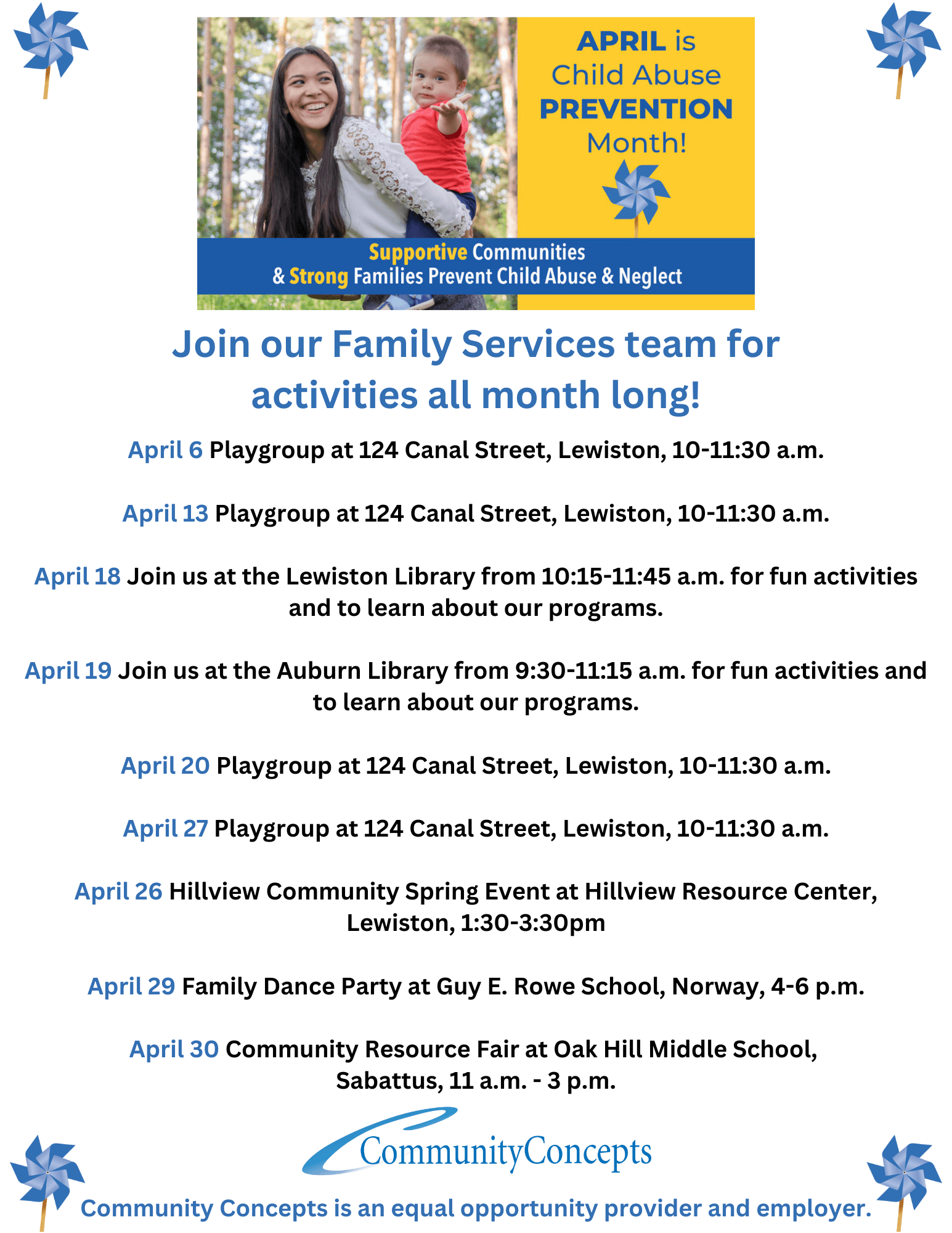 Parenting workshops, courses, and support groups are also offered all year long to support parents and caregivers in our communities. Scroll to see our current schedule and contact information for sign-ups and questions.