CCI is excited to announce a new program available to help more residents struggling to pay their home energy bills, including customers who are over income for HEAP. The Winter Energy Relief Program will provide an $800 benefit for eligible households paid directly to their vendor.
The program's application is done over the phone in less than 10 minutes with an over-the-phone self-attestation requirement. No signed paperwork is needed. Homeowners and renters can apply, and HEAP customers can receive this benefit if they've exhausted their HEAP and Emergency Fuel Assistance benefits for the season. Please see more information and income guidelines in the flyer below.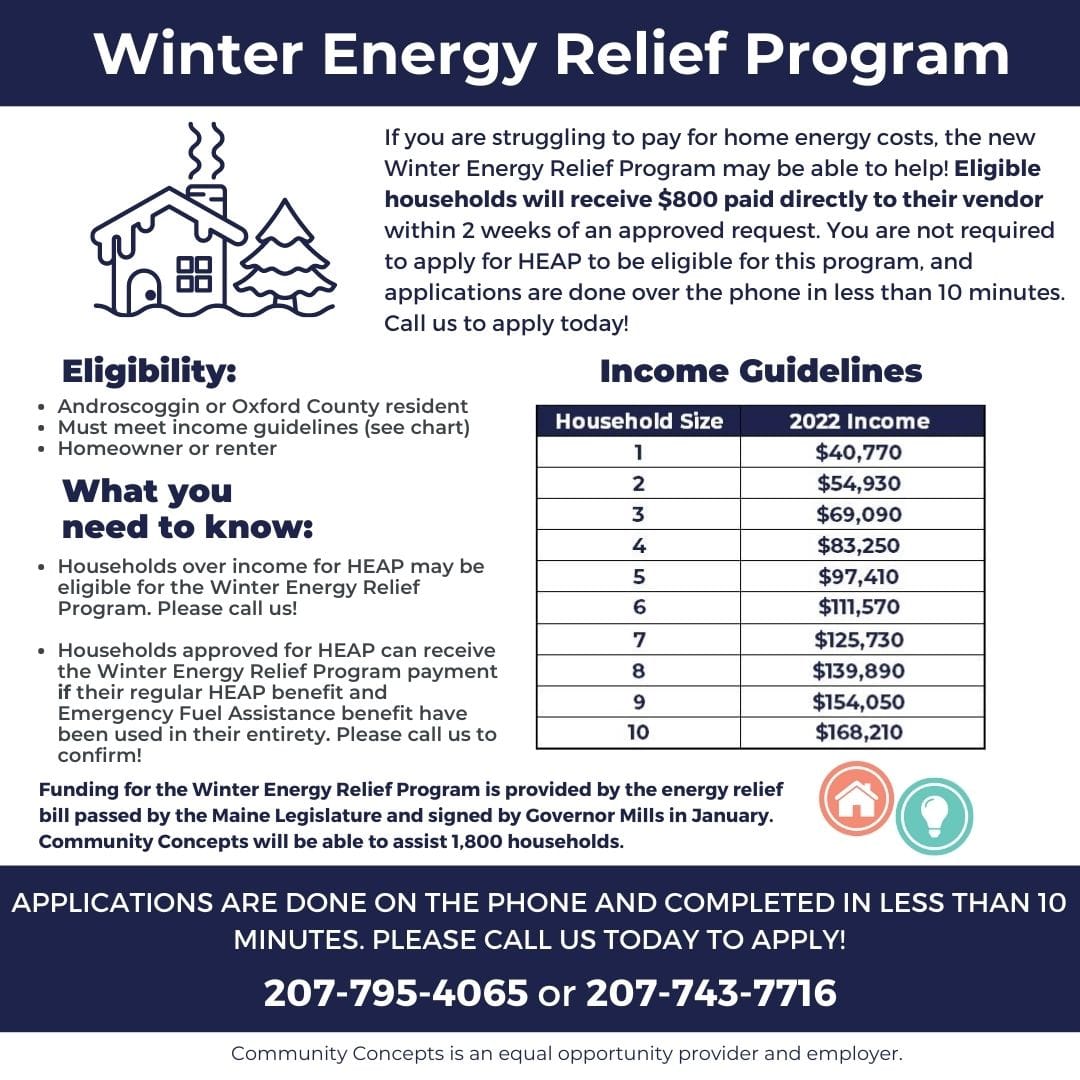 To apply, please call our office at 207-795-4065 or 207-743-7716.
This program is being offered by Community Action Agencies across the State and is funded by the energy relief bill passed by the Maine Legislature and signed by Governor Mills last month.